News
Major Solar ITS Project in Massachusetts
June 02, 2016
Southern Manufacturing Supplies Enclosures
For a Major Solar ITS Project in Massachusetts
Sanford, FL
May 20, 2016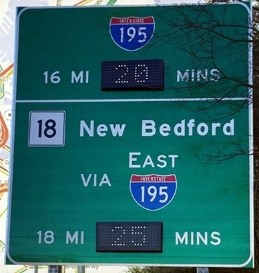 Southern Manufacturing designed and manufactured over 400 enclosures as part of the Massachusetts Department of Transportation's "Go Time" project. This is an innovative state-wide project integrating solar powered DMS displays of travel time into static signs. The project was designed by Jacobs Engineering. SES America supplied the signs and Dagle Electrical Construction was the electrical contractor. The project is scheduled to be completed in the fall of 2016.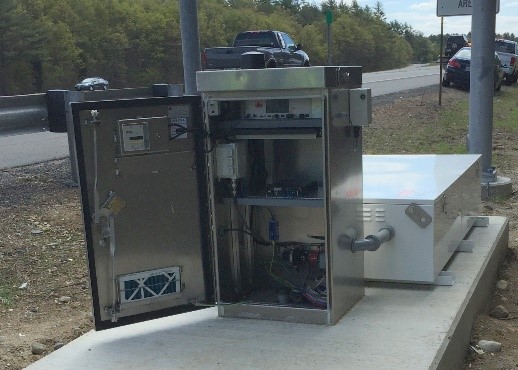 At each of the 137 sign locations, there is a 16"H x 76"W x 48"D cabinet that houses fromfour to six 8D batteries which supply DC power to the site and a 46"H x 24"W x 20"D RTTM cabinet. Both were custom designed enclosures which were sized using Solid Works to layoutall of the internal components to insure proper fit. They were shipped fully wired and ready for the electrical contractor to install the communications and mount on the pad. The electrical components included a custom DIN rail mounted DC photovoltaic surge suppressor supplied by Emerson Network Power.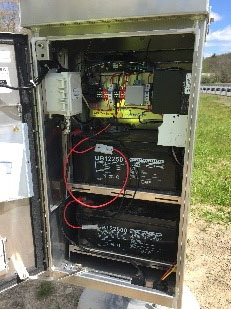 Travel times are calculated using Bluetooth technology and there are 131 pole mounted Bluetooth cabinets, alsodesigned and manufactured by Southern. Each of these cabinet is also 46"H x 24"W x 20"D. Each cabinet houses two batteries, a Bluetooth Reader, a Cisco antenna, a Cisco power adaptor and router, and a recessed din rail power panel with DC surge suppression.
This is another example of how Southern partners with design firms, state DOTs, and customers to provide innovative ITS solutions. From custom enclosures for solar applications, electronic tolling, SCADA systems, CCTV, or any other ITS applications, we pride ourselves in developing practical solutions. Other recent projects include providing stainless steel enclosures for ITS and security for the Tappan Zee and Bayonne Bridges, and ITS projects in over 35 states.



For more information please visit our website at www.southernmfg.com or call us at 407-894-8851.