News
Greenville NC Selects Southern Signs
July 15, 2013
Clean Profile Signs in Greenville, NC
Greenville, NC and the NCDOT selected Southern's Clean Profile edge lit internally illuminated street name signs for a new intersection at the corner of 10th Street and Parkside Drive. The new intersection serves the newly opened Walmart on the eastern gateway to the City.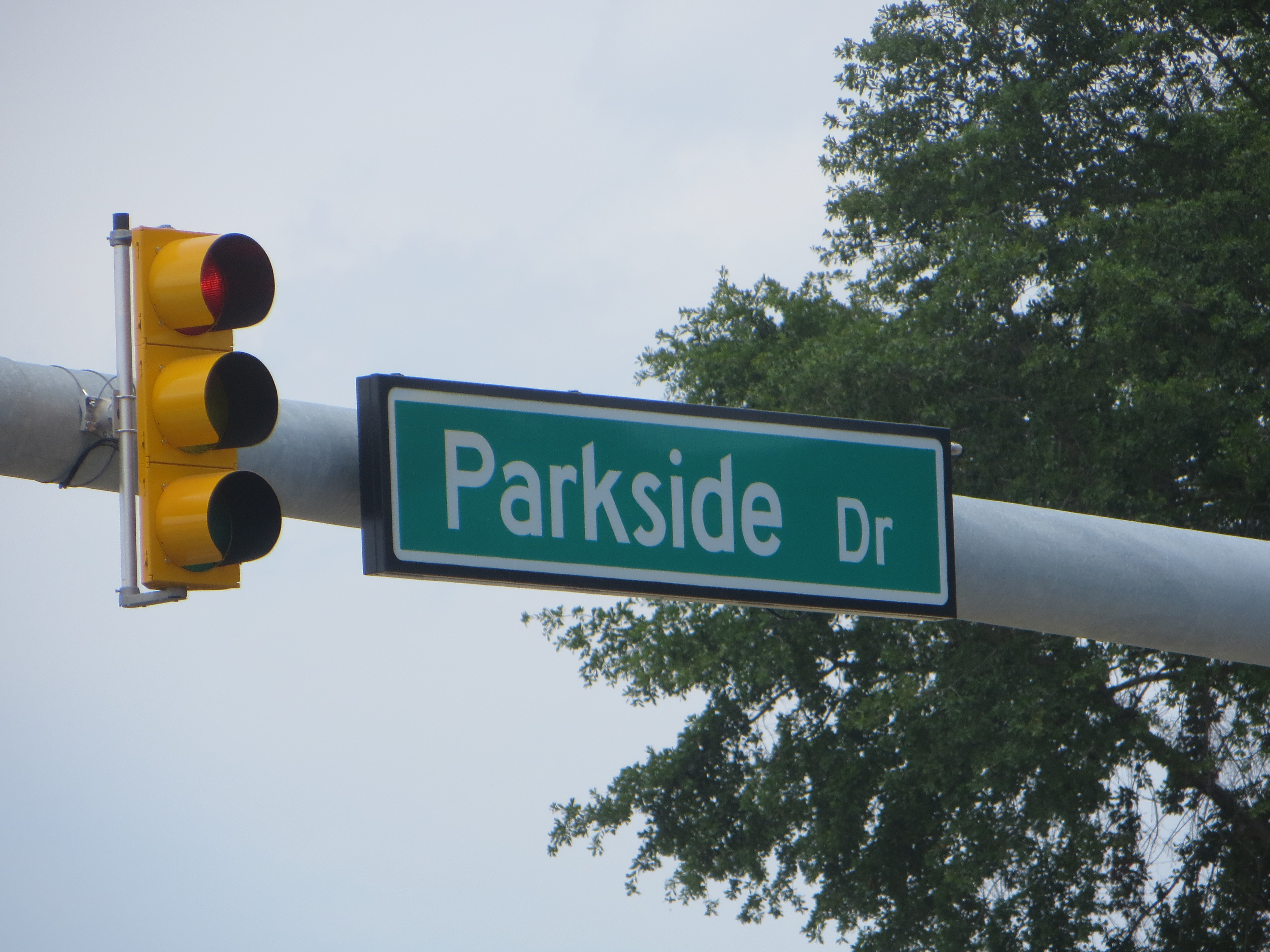 The lettering is 12" Upper Case Highway D to fully comply with the latest visibility standards. The sign was rigidly mounted to the mast arm using hardware supplied by Pelco. This is the third intersection in Greenville with Southern edge lit signs.
RAI Products of Charlotte, NC distributes Southern's Internally Illuminated Street Name Signs in North and South Carolina.